SLANT Box Partners and Giveaway

Last summer I discovered this fun little online thing called
SLANT Box
. Jameson does an amazing job every month of matching up teachers across the country, so they can get to know each other and send a box of goodies.
My first partner was:
She sent me some amazing goodies including a pair of earnings from her online jewelry store. I can honestly say I use every item: the pens are all in the bag, which lives in my school bag now. The hand sanitizer hangs on my lunch bag. I use the notebook for TPT ideas.
I read the book...AMAZING! I then wrote inside the cover and passed it on to a future SLANT partner.
I got to send to:
She is a librarian and has amazing book recommendations.
The next ROUND I got a box from another country.
Sent me some fun goodies from below the equator. Now I have a friend to visit in New Zealand.
Many of my students got to try out the yummy snacks. The marker set is a favorite of my Teacher's Aid for correcting papers. I also LOVED the task card set she made for me.
December and the 12 Days of Teaching theme was a blast! I got to know another Sarah from
I think this box might have been the best Christmas gift this past year. I haven't had a chance to open the jam...yet
I also got to know: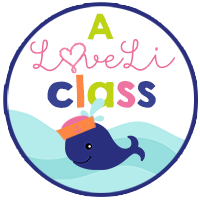 and send her 12 days of teaching:
In February I was paired with Ashley Bowers from
The box she sent me was filled with all the things that I LOVE!
I think she liked her box too.
For March I was paired again with Sarah from
AGAIN! We were both so excited that we decided to throw a giveaway. Be sure that you visit her blog for my post. Don't forget to enter below.