My week 9/9
Well, I am already behind, and we are only in the second week of school. Of course that means behind on posting too. I have so many posts that I want to add, but I have no energy tonight, so I keep it short and sweet.
First up my weekly sticker on my fridge. I use this for all of our activities, my chores to accomplish this week (not that I ever get them all done), and our dinner plans (I do this weekly to save my brain and wallet).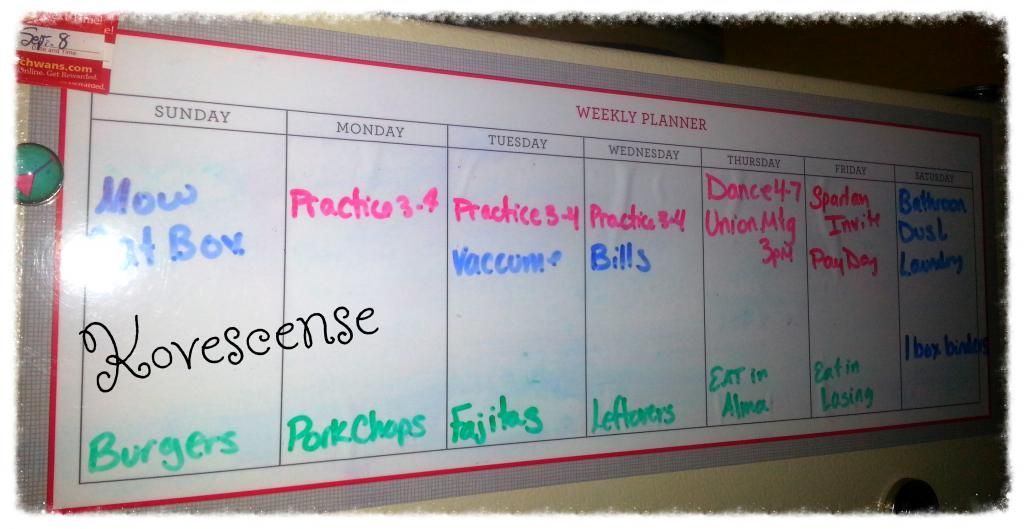 Obviously the big items this week are that dance classes start for the girls, our union meeting on dues since we are no longer allowed to do payroll deduction in Michigan, and Potumus' first Cross Country meet of the season at MSU.
I decided this week to post my student boards instead of my lesson plan book to see things from a student's view of what we do in my classroom.
This was my plan for Civics as of Sunday, but these students are moving so fast through the first unit that I have to create another activity for tomorrow because we did Tuesday and Wednesday today. I am guessing we will start working on local government tomorrow. I also haven't gone over the presidents at all this week...oops.
These are my other four classes. Left to Right: English 11, Honors English 11, AP Lit, and AP Psychology.
English 11 is working on their first essay and using
Google Classroom
for the first time. I love this app for education; I posted on it a few weeks ago. Honors English 11 and AP Lit are finishing up
Short Story Boot Camp
this week and starting their first essay on one of the stories.
AP Psychology is having their first test on history and approaches tomorrow...probably should print that. We will them begin research. Thursday and Friday are pretty blank because I want to see how well they do on the test tomorrow before making any plans other that
practice vocabulary
.