Stitch Fix #1
In August I signed up for my first Stitch Fix. The promise is that for $20 (which gets credited towards any items you keep) you get five items hand-selected for you by a stylist. You fill out a style profile and link a Pinterest board.
Sorry about the photo quality; I am still working on a good place to take my outfit photos. Until last week the only full-length mirror was in my older daughter's room. Now to figure out a good place to hang mine where there is decent lighting.
I awaited very, very anxiously until my first box arrived in September; I even biked to the post office in the rain to get it when my car was in the shop. I was very disappointed. I searched all the items in my cart as soon as my box shipped and was disheartened with the items I was being sent. I specifically asked for jeans in my not to my stylist.
The packaging is so much fun. The boxes are great quality too and are being saved to holiday shipping.
I loved the style cards and personalized message from my stylist.

The stack of items looked so nice on my bed. Even though I wasn't super excited over the items I was sent, I was hoping trying them on would win me over.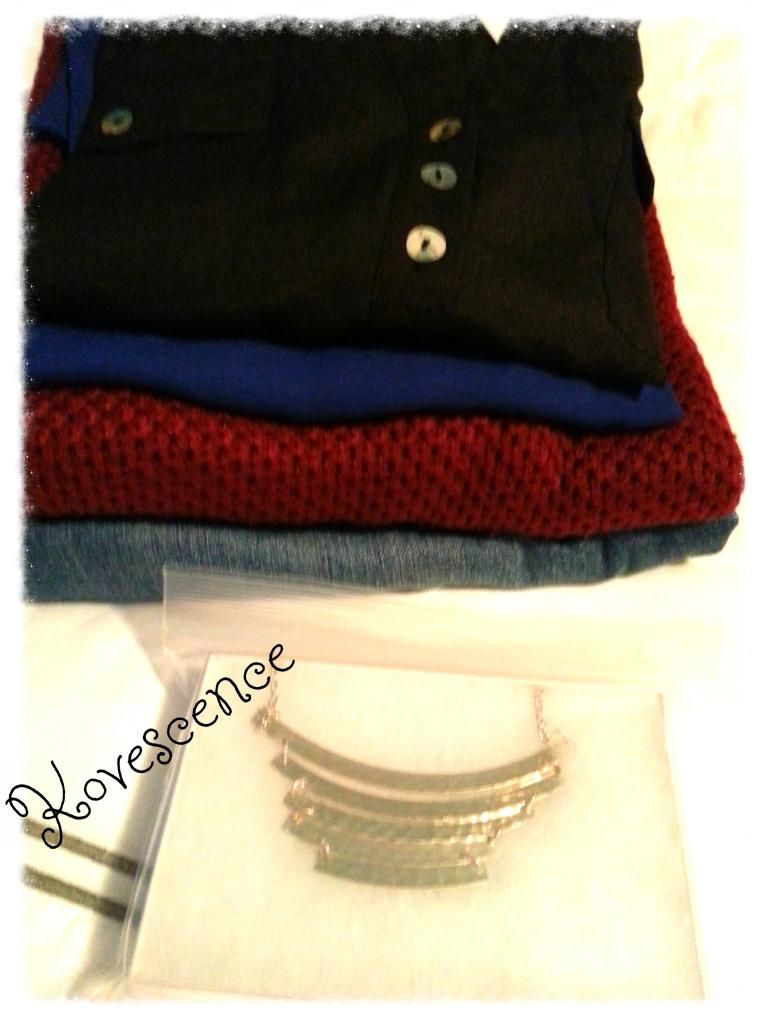 Kut From The Klot Sonja Straight Leg Jean $78
I was most excited about the jeans; however, when I looked them over, I realized they were two sizes bigger than what was on my style profile. They were super soft and comfy; I wanted to keep them so back, but I couldn't even make them work with a belt. I was so bummed as the price was even right. I wore them with each top.
Sent Back
41 Hawthorn Filbert 3/4 Sleeve Popover Blouse $58
This was the most promising of the tops. I put it on over a black tank, which I wore under the other two pieces as well. I actually fell in love with this. I was hoping to have something worth keeping, and this was it. It was so soft and not too fitted.
Kept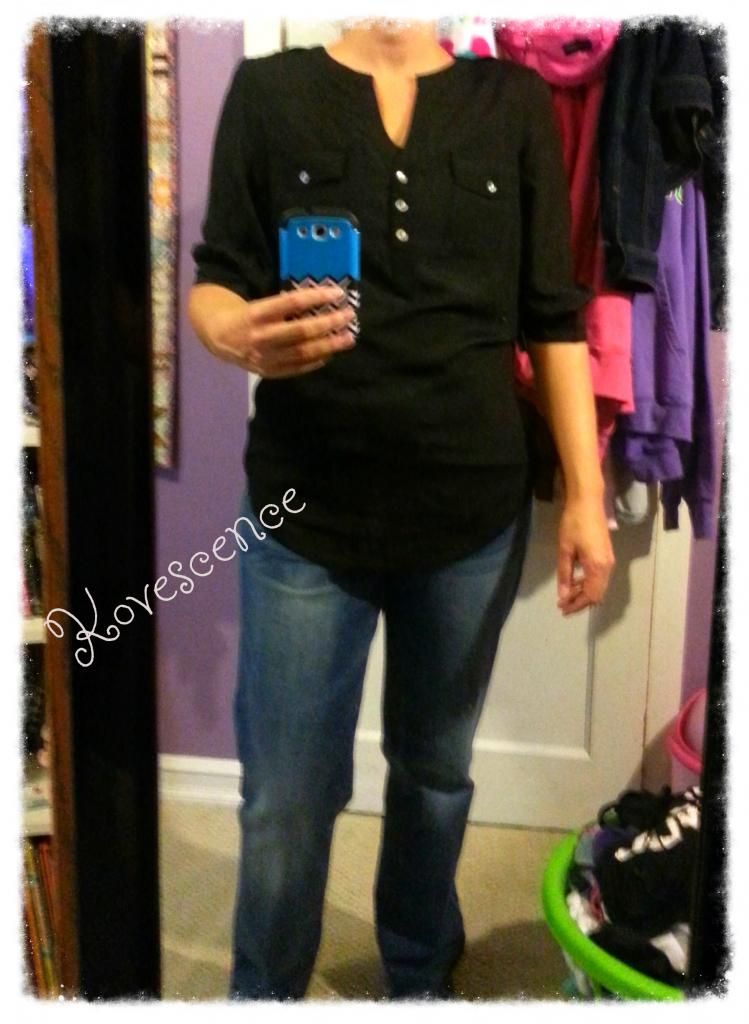 Ezra Shaye Ribbon Detail V-Neck Blouse $48
I really thought this might be a winner, but it was so boxy on me and the neck was too wide that my tank showed. I can't handle that type of fit on a shirt. The color was good though.
Sent Back
Sanctuary Sheslton Solid Trim Waffle Knit Sweater $68
This piece was awful. The color was wrong, the fit was wrong, and the size was wrong. It looks like something my grandfather would have worn. The sleeves were too long for me too. I don't know what this stylist was thinking.
Sent Back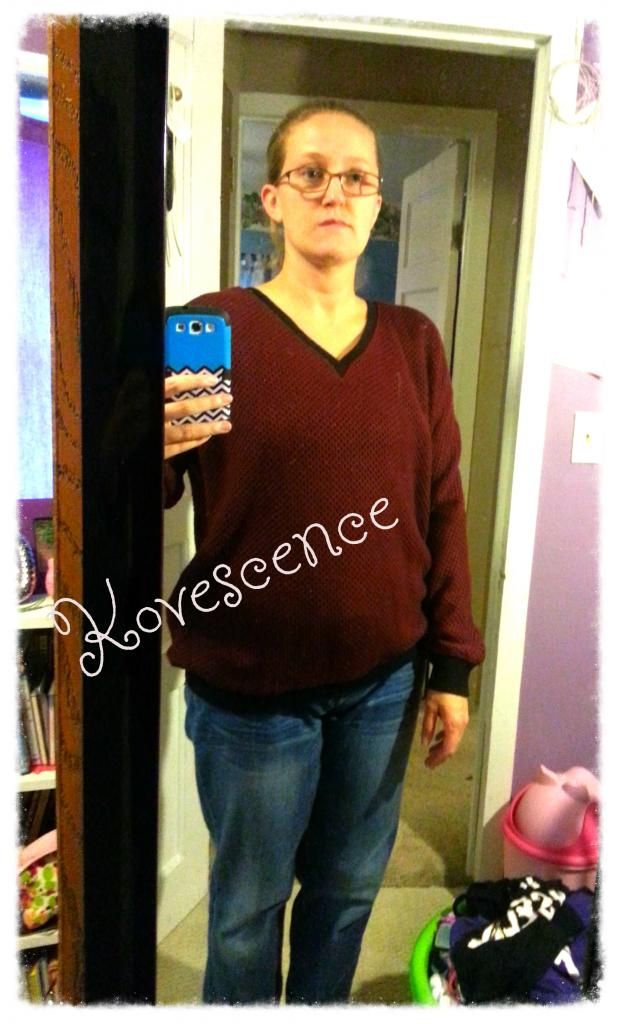 Zad Dawson Hammered Layered Metal Bib Necklace $34
I was surprised to get jewelry in my box, but this was a decent piece. I just didn't know what I owned that I could wear it with. I tried it on with several items and it wasn't doing it for me.
Sent Back
Here is to hoping the second box will be better.
If you are interested, please use
my referral link
. I earn $25 for each person who uses my link.